Information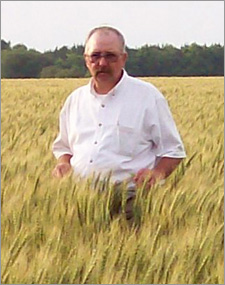 Welcome to Belger Farms, located in Boykin, South Carolina. Belger Farms, a family-run farm, has a long history of utilizing organic residuals as a supplemental fertilizer. Realizing the value of this organic fertilizer, Belger Farms has developed a crop rotation and management plan that has increased the utilization of residuals and maximized crop yields, while allowing for year-round application on several thousand acres.
Belger Farms is one of the most experienced farming operations in the Southeast when it comes to beneficial use of DAF Skimmings. Belger Farms operates and manages farms in both North Carolina and South Carolina.
Community Involvment
As a "family-farm", Belger Farms realizes the importance of being actively involved in the local community. This includes the sponsorship of a scholarship for the 4H youth development club. Also, each year, Belger Farms, along with Boykin Mill Farms, helps sponsor the annual Boykin Christmas Parade, in the town of Boykin, featuring a parade of floats, music, contests, and good old-fashioned family fun.
Contacts
For more information, contact us at:
p | 803-424-4731 or 803-713-0473 f | 803-432-5714